We are live… Come hang with us on our podcast, tune in weekly.
"See, I am doing a new thing! Now it springs up; do you not perceive it? I am making a way in the wilderness and streams in the wasteland."
Isaiah 43:19 NIV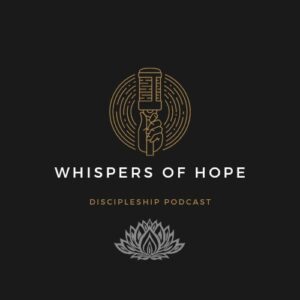 A podcast wasn't on our radar, but we are obedient to the Lord's nudges. Turns out "podcast" was on a few of our spirits. The Lord never ceases to amaze me. If we are creative beings, and we were made in His image, how much more so is the creativity of the Creator?
It is our privilege to invite you to join in as we cover the basic fundamentals to building a relationship with Christ and finding your identity in Him, but also getting to hear very powerful testimonies from survivors of human trafficking.